Insight into ageing well in South Glos to mark Self Care Week
Residents are buying their own mobility aids and are often unaware of specialist falls services, a Healthwatch South Gloucestershire survey has found. Our report gives insight into older people's experiences of what they do to prevent falls and stay healthy to mark Self Care Week. (November 18-24).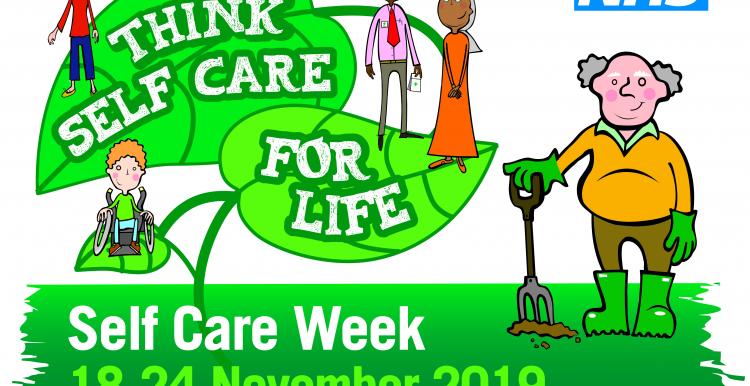 Healthwatch South Glos spoke to 84 older people for the Ageing Better Report and almost all of these had bought some type of equipment to reduce falls, many telling us it was because the"price was right" rather than following a proper assessment by a specialist.
The majority of participants were unaware that there are specialist falls services in South Gloucestershire. Patients need a referral from their GP to access these services. Only four of the people who had fallen in the last 12 months had visited their GP for a check-up afterwards. Of these, only one had gone to obtain follow-up support - they had fallen three times in 12 months.
Another issue raised by people in the survey was  isolation and loneliness, even for people who are already accessing services. Healthwatch would like to discuss how the information gathered through this project can help to inform decision-makers about the promotion of services to help older people access the proper support they need for physical issues like falls, as well as moosting their mental health and wellbeing.
Through this work, Healthwatch spoke to people aged 60 – 97 years old. National statistics suggest that 30% of people aged 65 and over fall every year, this increases to 50% of people aged 80 years plus. Five percent of all falls end in a fracture and hospitalisation. Healthwatch asked how many people had had a fall in the last 12months. 25 people (29%) of discussion participants said that they had.
The Healthwatch South Gloucestershire work plan for 2019/20 contains a priority around engaging with older people to understand their experiences of ageing and keeping themselves healthy and well. This work follows the successful programme of Healthwatch enter and view visits and follow-up patient interviews carried out during 2018/19 on rehabilitation, recovery and reablement (3Rs services). During this programme of work it became evident that the majority of patients that we spoke to were receiving treatment through 3Rs services because they had had a fall, some of which had resulted in fractures.
This raised questions with Healthwatch's Executive Board and enter and view team as to why so many people are falling and what is being or can be done to tackle the underlying causes.
 The South Gloucestershire Ageing Better Plan 2019/2023 states: 'We want everyone to be active as they grow older and maintain strength and balance. We aim to reduce falls and fall-related injuries in those aged over 65 and ensure effective rehabilitation and treatment for those who do fall.