Pharmacy spotlight: Sadik Al-Hassan, Well Pharmacy
Sadik Al-Hassan, Senior Pharmacist and Area Operations Manager for Well Pharmacy, spoke to Healthwatch South Gloucestershire about what pharmacies can offer, and how they can help take the pressure off GPs and A&E departments.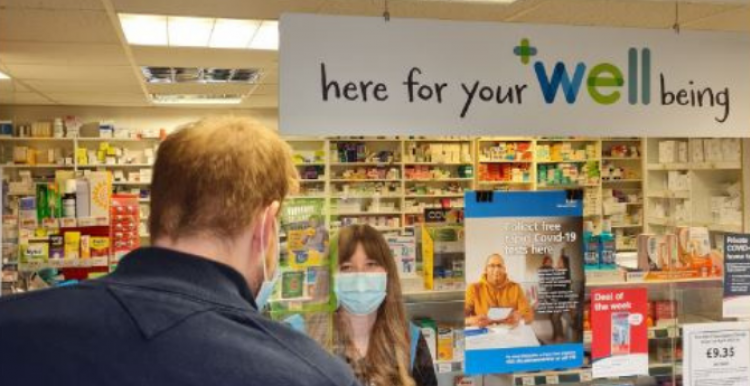 Sadik Al-Hassan is passionate about the role pharmacies can play in keeping people healthy and well. Pharmacies, he says, can reduce the burden on GPs by offering advice and treatment for a range of ailments.
"When you look at pharmacies, we're the most accessible healthcare professionals that people can see", Sadik says.
"You don't have to make an appointment to see a pharmacist - you can walk straight in, but also we can take a lot of this pressure off General Practice, with regards to the treatment of minor ailments, health and advice, healthy living interventions (including improving people's diet and activity), all of which can help people with their health."
In fact, GPs and NHS 111 often refer an individual to their local pharmacy, if their condition does not require a GP appointment.
As long as nothing needs to be stitched and nothing's broken, a pharmacy is a good port of call.
In fact, Sadik says, pharmacists often see their patients far more regularly than GPs. This means pharmacists are in an excellent position to offer help and advice.
"At the end of the day, pharmacies have a relationship with their patient group, their community", Sadik says.
Your relationship with your patient is what makes a successful pharmacy – it's what makes the patient trust the advice you give them.
Here are just a few of the things your local pharmacist may be able to help you with:
UTIs (urinary tract infections) - including prescribing antibiotics if necessary
Sore throats - including prescribing antibiotics if necessary
Minor skin conditions, such as irritated skin on the face
Infectious skin conditions
Minor sprains and sports injuries
Emergency supply of medicines
COVID-19 lateral flow tests
Flu jabs
Medication advice
Have you visited your local pharmacy recently? Want to share your feedback to help improve health and social care services for everyone? Click the pink 'Talk to us' button below.