Nominate your carer or provider who has been your lifeline during the pandemic
Share your stories of care with Healthwatch - we want to recognise all the wonderful work being done to help people in their homes and the wider community. A virtual hug from us to all the social care sector.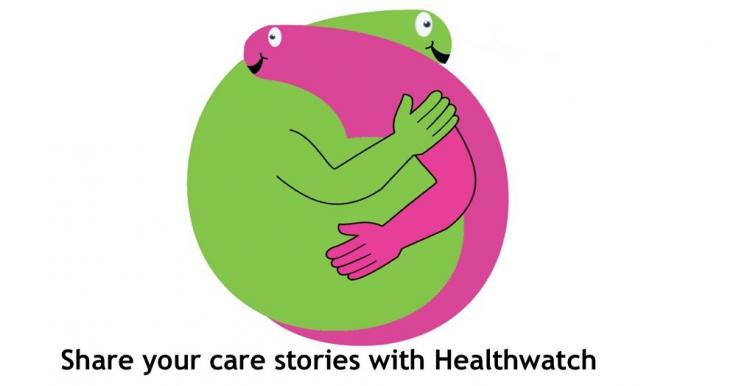 Nominate your carer/provider who has become more of a lifeline than ever during the pandemic. And tell us your views of care - it's more important than ever for us to listen to your experiences so everyone can access the help and services they need to stay safe and well.
We at Healthwatch want to recognise the valuable often unseen work of care workers who are supporting the vulnerable, whether in homes or the wider community, who are often struggling with specific needs during self isolation. Our social care workers, both paid and unpaid, are working round the clock doing their everyday tasks and importantly helping the community smile in these challenging times. Your uplifting stories will help us all appreciate their value even more. It is vital at the moment to help vulnerable people in our region who might have disabilities or learning difficulties or mental health conditions and need extra care to cope.
Healthwatch is here to ensure the most vulnerable people stay safe and their voices are heard. Telling us your views about care during this pandemic could save lives. Now more than ever we will listen to your experiences of care and pass these on to providers. Everyone is working extra hard at the moment so we are here to let people know if there are cases where people are struggling and cannot find what they need to help them through this difficult time. Nominate your carer/provider and the reasons you've loved their support to rebecca@healthwatchbnssg.co.uk For health and social care feedback email contact@healthwatchbristol.co.uk or fill in a form at the top left scroll down menu SHARE YOUR VIEWS on this website.
We want those working in care homes, those working in peoples homes, those working in the community to be recognised. We welcome a shift of focus today at a national level on the real needs of our professionals and unpaid carers and we want to play our part to amplify their voices, helping them to carry on doing their vital work.