NHS Race and Health Observatory
A new NHS centre to investigate the effects of race and ethnicity on people's health has got the go ahead after Covid 19 helped to focus minds on the continuing problem of racism in medicine.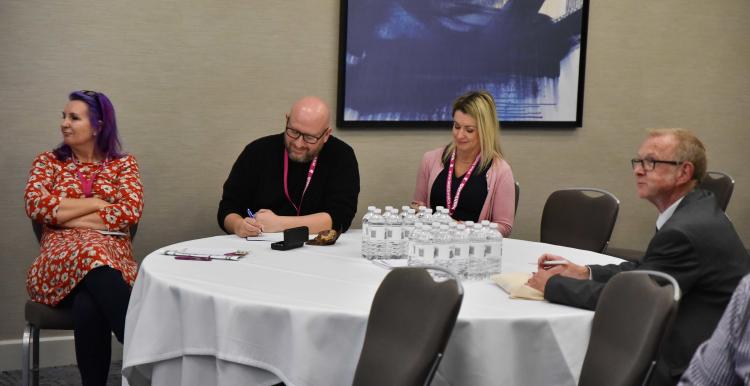 Simon Stevens, NHS England's chief executive, approved the NHS Race and Health Observatory in May 2020 
NHS Confederation Chair Lord Victor Adebowale said they were delighted with the news. It is a significant step further forward in terms of achieving an end to race inequalities in health and health care.
Lord Victor Adebowale, chair of the NHS Confederation, which hosts the Observatory, said:
  
"The COVID-19 crisis has cast an inescapable spotlight on racial inequalities, as Black and minority ethnic communities and healthcare staff have suffered a disproportionate impact from the pandemic. We look forward to working with Marie as the Observatory takes on the vital task of helping to transform the unjustly disparate outcomes for patients, communities and NHS staff, caused by racial inequality." 
Marie Gabriel CBE, an experienced NHS leader, has been confirmed as the first chair of the newly created NHS Race and Health Observatory. Ms Gabriel has more than 18 years of experience on NHS boards, including in her current roles as chair of the North East London Integrated Care System and chair of Norfolk and Suffolk Foundation Trust, and before that, chair of East London NHS Foundation Trust.  
In addition, Ms Gabriel holds various national NHS roles, including chair of the NHS Workforce Race Equality Standard Strategic Advisory Group, and board member of the Mental Health Network, which is part of the NHS Confederation. She is also part of the NHS Employers Policy Board and NHS People Plan Advisory Group. She was given her CBE in 2018 for services to the NHS. 
Before her career in the NHS, Ms Gabriel worked for more than 20 years in senior executive roles within local government, housing and the third sector.  
Her honours include Freedom of the London Borough of Newham, and the Tony Cheeseman Award in recognition of her contribution to equality and the communities of East London. 
I am absolutely delighted to have been appointed as chair of the Race and Health Observatory and I am really looking forward to working with colleagues to evidence, share and support true improvement in achieving race equity.