Healthier Together recognised for collaborative working
The Healthier Together Partnership has been officially recognised as an Integrated Care System by NHS England/Improvement. This group of 10 organisations works collaboratively to improve health and care across Bristol, North Somerset and South Glos.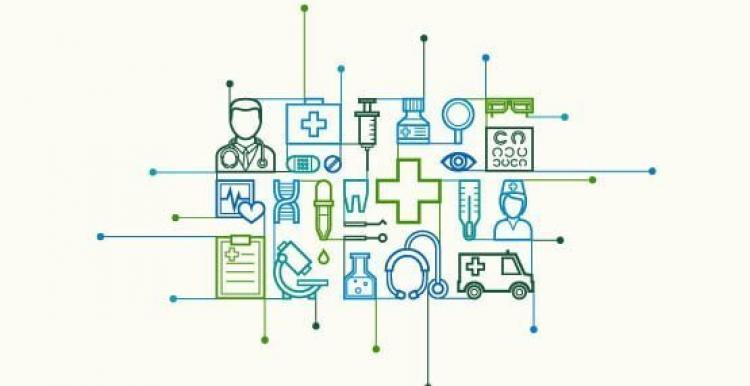 The partnership, set up in 2016, has delivered savings of £70-100m each year through working to bring together health and care services for more effective healthcare. Healthwatch sits on the Healthier Together Partnership Board and the Health and Wellbeing Boards which meet with the three local authorities.
Healthier Together's work during the pandemic has included: ensuring 100% of GP surgeries offer telephone and video consultations, developing a 24/7 mental health helpline, and improving delays in hospital discharge among those who are medically fit.
In April 2020 Healthier Together took significant steps forward in integrating hospital and community services.
Firstly, with the merger of University Hospitals Bristol NHS Foundation Trust and Weston Area Healthcare Trust, as one of two main providers of acute services. Secondly, in establishing Sirona Health and Care as a single provider of community health services across Bristol, North Somerset and South Glos. (BNSSG).
Responding to the Covid-19 pandemic in BNSSG Healthier Together strengthened collaborative working in area such as:
Primary care -100% of GP practices offering telephone and video consultations.
Mental Health - providing 24/7 telephone access for all age mental health crisis support.
Urgent Care - securing an Integrated Urgent Care Service, bringing together NHS 111 with the GP out-of-hours service and launching 'NHS 111 First' in November.
Care Homes - providing support to care homes with one 24/7 telephone line to help prevent avoidable hospital admissions.
Outpatients - more than 1500 video consultations per week replaced face-to-face outpatient appointments during phase 1 of the pandemic, with up to 89% of patients reporting they would be happy to have another outpatient appointment by video call.
Cancer Care – implementing FIT (Faecal Immunochemical Test) testing for colorectal cancer screening.
Hospital discharge – transforming hospital discharge by working with NHS, Social Care and voluntary sector to reduce Medically Fit For Discharge (MFFD) delays by 60-70% in Phase 1 of the pandemic.
What is an ICS (Integrated Care System) and how do they work?
In an Integrated Care System, NHS organisations, in partnership with local councils and others, take collective responsibility for managing resources, delivering NHS care, and improving the health of the population they serve.
Integrated care systems have allowed organisations to work together and coordinate services more closely, to make real, practical improvements to people's lives.
For staff, improved collaboration can help make it easier to work with colleagues from other organisations.