Millions more to benefit from free flu jab as eligibility criteria is widened
Over 35 million people are to be offered a free flu vaccine, including 50 - 64 year olds and all secondary school children up to year 11, in order to save lives and reduce the pressure on the NHS this winter.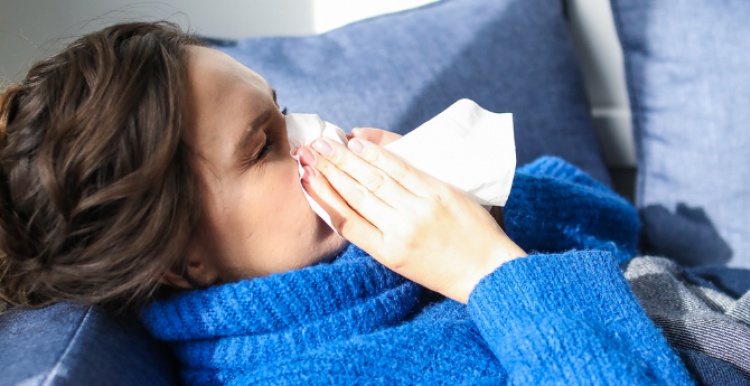 This year's flu vaccination programme will be the most comprehensive in UK history, the government has announced.
Last winter the free flu vaccine was offered to people aged 50 - 64 for the first time. As a temporary measure, this offer has been extended to 2021/2022. This year, secondary school children in years 7 through 11 are also eligible for the jab, in order to reduce the spread of flu in schools.
Those eligible for the free NHS flu vaccination in 2021/2022 are:
all children aged 2 and 3 on 31 August 2021

all children in primary school and all children in school years 7 to 11 in secondary school

those aged 6 months to under 50 years in clinical risk groups

pregnant women

those aged 50 years and over

unpaid carers

close contacts of immunocompromised individuals

frontline health and adult social care staff
The flu vaccine gives the best protection against flu. If you get it after having the vaccine, it's likely to be milder, and won't last as long. The jab also stops you spreading flu to people who are more vulnerable.
There are fears that this winter, flu season may begin earlier than usual, and be up to 50% larger than usually seen, as social distancing and other COVID-19 interventions meant fewer people contracted flu last year. As a result, the UK population's immunity is lower than in previous years.
The government is encouraging people to accept the free jab when it's offered to them, to reduce hospitalisations and deaths, and to minimise the pressure on the NHS as they continue to treat people for COVID-19.
If you are offered both the COVID-19 booster vaccine and the flu vaccine, it's safe to have them at the same time.
If you are not eligible for a free jab, it's advised that you pay for one at your local chemist. Some supermarkets are also offering the vaccine. Prices vary, but typically range from between £8 and £15.