Recommendations to improve local stroke services agreed by NHS commissioners
The Bristol, North Somerset and South Gloucestershire Clinical Commissioning Group said the changes will mean fewer people die or experience long-term disability following a stroke. Services are expected to be fully in place from November 2022.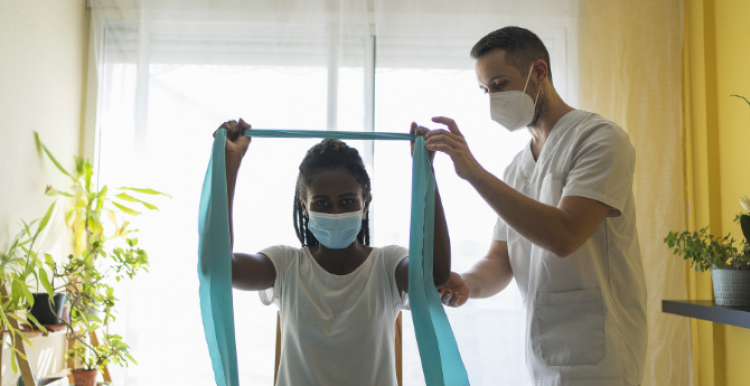 1 in 50 residents in Bristol, North Somerset, and South Gloucestershire live with the long-term consequences of a stroke. 
In 2021, the Bristol, North Somerset and South Gloucestershire Stroke Programme Board – made up of people with lived experience of stroke, senior clinicians, and staff – worked to redesign stroke services in the area. Members of the public were also invited to share their views on the board's proposals.
The Clinical Commissioning Group, who are responsible for shaping NHS healthcare services in the area, have now agreed a number of recommendations.
Plans include:
Emergency stroke care: establishing a specialist 'hyper-acute' stroke unit at Southmead Hospital, which will provide 24/7 emergency treatment for everyone in the area.
Ongoing hospital treatment: providing ongoing hospital treatment and care in a dedicated unit, next to the hyper-acute unit at Southmead. A specialist stroke workforce will be retained at the Bristol Royal Infirmary to support people with specialist needs who cannot be transferred to the Southmead Hospital units.
Inpatient rehabilitation: establishing two 'sub-acute' rehabilitation units, which will bring together a range of specialist services and therapies for people who have recovered from their stroke but aren't yet well enough to go home. One will be located at Weston General Hospital and a second at South Bristol Community Hospital. 
The recommendations also include establishing a comprehensive Integrated Community Stroke Service to provide support for people in their homes.
These changes are expected to be in place by November 2022. More information is available on the Bristol, North Somerset and South Gloucestershire Healthier Together website.