Elgar Enablement Unit - Southmead Hospital Enter & View 2018
Healthwatch South Gloucestershire was asked to undertake an Enter and View visit to Elgar Enablement Unit directed by South Gloucestershire's Health Scrutiny Committee. This took place on 8 October 2018.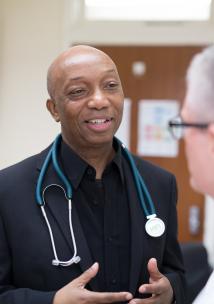 Elgar Enablement Unit, Southmead Hospital, Enter and View 2018
This was an unexpected visit by Authorised Representatives of Healthwatch South Gloucestershire.  It was part of a wider programme of work examining the  3R's - recovery, rehabilitation and reablement
Key findings included:
Very clean, bright and cheerful
Enthusiastic and dedicated staff
Delays in patient discharge are already occurring
The delays in discharge follow a change of provider in the health system providing aftercare and follow-on support.
You can download the report here. If you require information in a different format please email or phone on contact@healthwatchsouthgloucestershire.co.uk or 07944 373235