South Gloucestershire Prioritisation Panel February 2022 - minutes
On the February 10 2022, our Prioritisation Panel came together to discuss the health and social care issues you've raised, and what Healthwatch North Somerset can do to bring about change.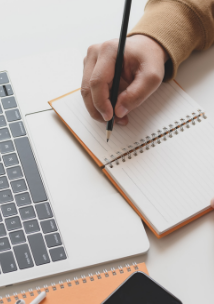 At the South Gloucestershire Prioritisation Panel on the February 10 2022, our volunteers and Maisy Griffiths, our South Gloucestershire Area Lead, met to discuss the issues that the public have raised with us. We look at an overview of feedback that we've received during the previous three months, and use this to to prioritise our work going forward.
Topics included NHS dentistry, accessing GP appointments, and long COVID.
To download a copy of the minutes from the meeting, click the pink 'Download' button below. If you require the minutes in an alternative format, please email helen@healthwatchbnssg.co.uk.