Listening to patients is key to getting healthcare right - was the message at our AGM
Healthwatch South Glos heard how patients' experiences can really make a difference to large organisations.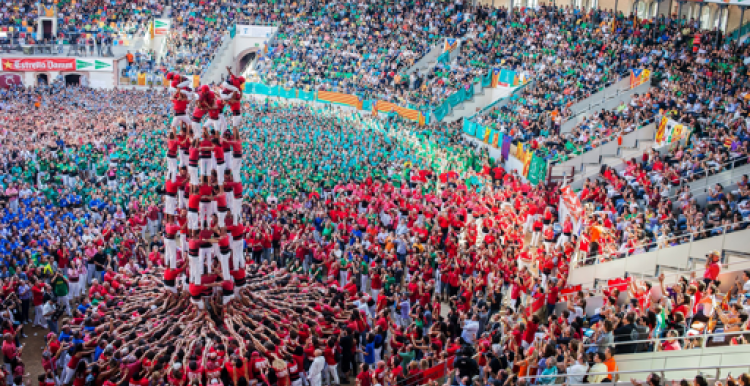 We welcomed the Chief Executive of Sirona, Janet Rowse, to our AGM  who spoke about how the not-for-profit organisation will work across a population of just under a million people to deliver adult community services. Sirona already runs the South Gloucestershire service but will take over the BNSSG region from April next year.
A picture of a Spanish carnival with a tower of people supporting each other, standing shoulder to shoulder was the example Janet used to open her presentation. She explained that the importance of interlinking with people and organisations was the way Sirona intended to work across its three areas – based around its key principles of Strength, Trust, Courage and Common Sense to deliver the best outcomes for patients.
Janet explained that the group would operate like six smaller organisations, known as locality areas – Bristol Inner City and East Bristol, North and West Bristol, South Gloucestershire, Woodspring, Weston and Worle and South Bristol – and they would form strong relationships with GPs and the social care sector so patients could access services more easily. She told our AGM: "We want to make things easy for people, at the moment there are too many options, do you go online or to your GP?  They're not sure so when they are frightened they go to A&E but this is not often where they need to go, there can be ways to access care yourself as well as the 111 service." She added that listening to patients views was vital to delivering a joined-up service that was accessible and met people's needs.
Our Board Chair Georgie Bigg said how Healthwatch could also help patients adding; "We can act as a channel when things are not quite right with services; providers have to listen and we can make things easier for people too in that way."
Matt Lenny the new Director of Public Health for North Somerset Council explained how the new Joint Strategic Needs Assessment was a way of councils and service providers working together to iron out inequalities to help more people access the help and care they need to stay well. This is achieved by working to evidence-based priorities and Mr Lenny said Healthwatch 3 could help with this. He said: "If we don't listen to the public we will get a lot wrong."
See the full Sirona and Public Health presentation below as well as a look at our own work over the last year.